TaxCloud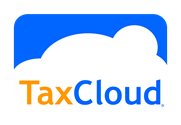 TaxCloud has been partnering with merchants in all 50 U.S. states to simplify sales tax calculation, collection, and filing for over 15 years.
Combining the power of automation and a team of certified TaxGeeks, TaxCloud instantly calculates sales tax rates across the 13,000+ jurisdictions in the U.S., collects sales tax at the moment of transaction, files with 100% accuracy, and manages audits as they arise.
SST and Nationwide discounts

Real-time sales tax calculation and collection

Filing services
Marketplace and cart integrations like QuickBooks, Shopify, and BigCommerce
Economic nexus threshold tracking and notification
Exemption certificate support
Audit support

Return-ready sales tax liability reports by jurisdiction
The platform is completely self-serve, but our team is available to answer any questions you have.
Curious about pricing? Take a look at our monthly and annual plans here.
Email: service@taxcloud.net
Website: https://www.taxcloud.com
Phone: (206) 452-1686