TaxCloud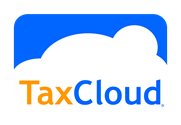 TaxCloud was founded in 2008 to offer businesses of every size a robust, easy-to-use, and affordable way to turn the intricacies of sales tax across 46 states into a simple answer delivered in 75 milliseconds. We bring one of the best customer support staffs in the industry to help you with questions and have an experienced team of former state government officials, with years of experience participating in Streamlined Sales and Use Tax, to help you with problems. TaxCloud navigates state sales and use tax complexity so you can focus on your business.

TaxCloud offers a range of solutions from simple API tax rate lookups to full service, Streamlined Sales Tax compliant, cart/marketplace integrations, state registrations, tax collections, filings and remittance.
Integration is simple and straightforward with six API hooks. You can choose from pre-built integrations, use your in-house IT for custom integrations or use TaxCloud's consulting services for your unique accounting, order management, and shopping cart systems. If using a pre-built system, TaxCloud can get your business to full compliance in minutes.
Feature Summary:
Calculates sales tax in real time for any location in the country
Exemption certificate support
Major marketplace and cart integrations
Detailed tax reports by FIPs
Filing services
Registration services
Your questions answered
Email: service@taxcloud.net
Website: https://www.taxcloud.com
Phone: (206) 452-1686